Safety is important on every shop floor but without the right equipment lifting steel, beams, and pipes can become a hazard. Magswitch has introduced different magnetic lifting tools to ensure the safety of handlers while lifting heavy materials. From large frames to cordless hand lifters, Magswitch has the tools for any size metal.
Magnetic Lifting Frame for Heavy Lifting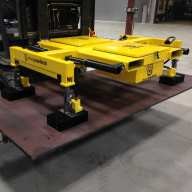 Use the Magnetic Lifting Frame by hook or on a forklift to lift heavy materials such as steel or unstacking sheets of metal one at a time. The frame can lift as thin a sheet as 4.8mm. Magswitch's Heavy Lifting Frame series provides a variety of layouts so you can find a suitable frame for different sheet sizes and thickness. Not only is the Magnetic Lifting Frame safe, but set-up is quick and easy requiring only one person.




Magnetic Hand Lifter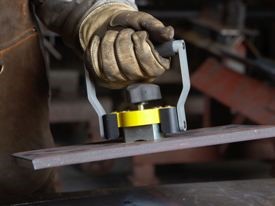 This tool is lightest on the market but still handles all the heavy lifting. Even on uneven surfaces
Magswitch's lifting magnets have a strong grip on materials and allow easy on/off capabilities. Easily lock the magnet on or off with a turn of a knob.


Cordless Electrically Switched Magnetic Hand Lifter
Turn the magnetic on and off with a pushbutton featured on the handle. The electrically switched cordless magnet is powered by a two rechargeable batteries capable of 2000 switching actions per charge. Even when the batteries discharge, the magnet stays on to ensure user safety.




Magswitch at ACDSupply.com
Browse the best products in safety and convenience — visit Magswitch at ACDSupply.com. The online store offers a wide catalog of Magswitch magnet technology for heavy lifting, welding, and woodworking. Find out how Magswitch can change the way you work!
You may also be interested in reading:
Recent Posts
For the past two years, Control Design Readers has rated eWON as #1 in the Machine Remote Access Cat …

LED is a highly efficient lighting technology and has the potential to uplift the global illuminatio …

Most of the time welding is done inefficiently. This is because each job requires a minimum of two …